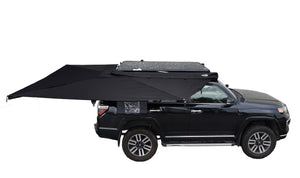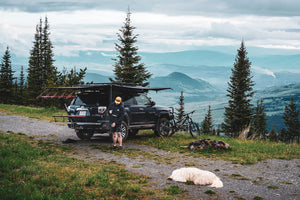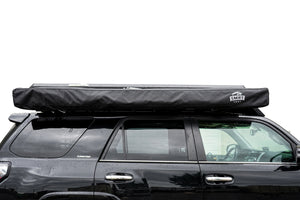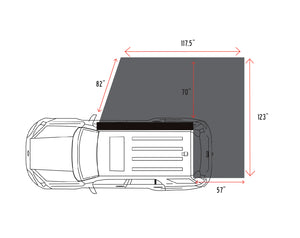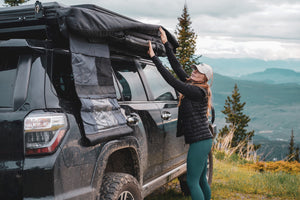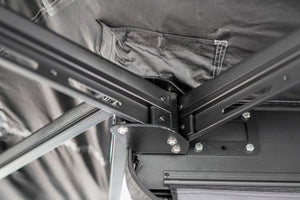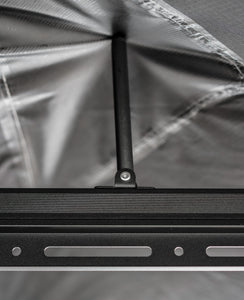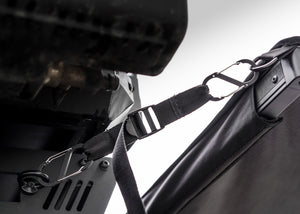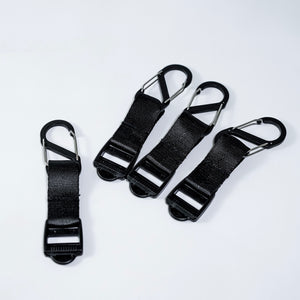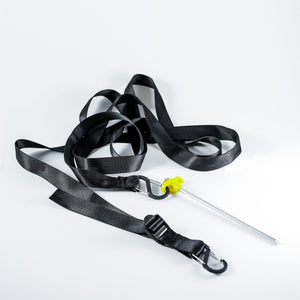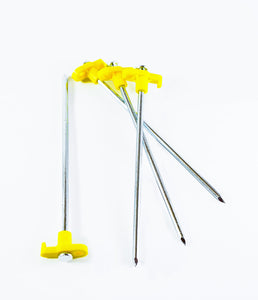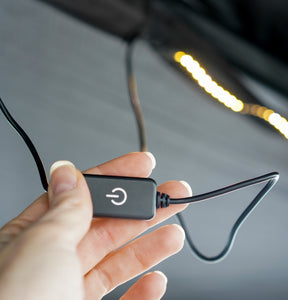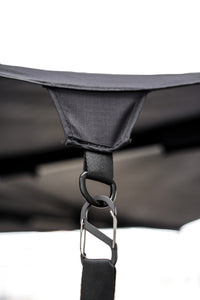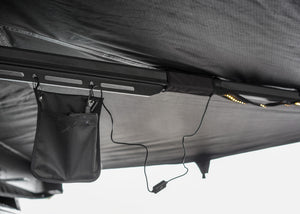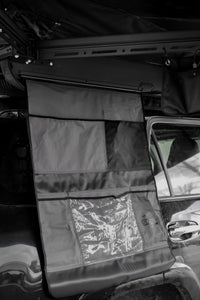 We are beyond excited to offer you the Ultimate 270-degree awning. This heavy duty, pole free awning provides sleek and durable shelter and shade...
$1,299.95
We are beyond excited to offer you the Ultimate 270-degree awning.

This heavy duty, pole free awning provides sleek and durable shelter and shade in an ultimate way. Free standing, or not – it's up to you – this awning comes with the structural integrity to stand without legs and gives you the peace of mind of being able to easily bring down a telescopic pole and quick release tie down straps if you'd like. Choose right-hand or left-hand mount to best suit your preference and vehicle!  
Seriously, it couldn't be easier to use and it's ready for adventure. With built-in features, like a camp organizer, an LED light kit and battery pocket, this is a great choice for anyone who wants to have the ultimate vehicle mounted awning. Offering 88.3 square feet of covered space, easy and quick set up and pack up, this awning was designed with longevity and ease of use in mind.
Use this awning, rain or shine. Pair it with a hard-shell SMRT Tent and you could have camp and cover set up in mere minutes!
Check out our features and specs to discover more about why this is our Ultimate 270-degree Awning.
Features & Benefits 
Easy to use:
Unzip the travel cover, and you will find 2 Velcro straps holding the awning in place, easily undo these and the awning rolls right down
The aluminum frame and 4 support arms swing out effortlessly to wrap around your vehicle
The adjustable anchoring strap with quick S-clip ends allow you to quickly secure and tighten the awning, this keeps it taught and gives you room to choose your anchor point at varied distances
The adjustable tie down straps come with S-Clip ends as well, you can place your pegs in the ground, secure the straps to the awning and pegs, and then tighten
The S-clip ends for the anchoring strap and tie down straps allows you to set up and take down your awning quickly and easily – if the winds start howling or you need to pack up and leave, simply undo the clips and tuck the awning away you can leave the pegs in place for when you're ready to set it up again
The SPS zipper has tie ends – no one likes a stuck zipper
The Roof Pitch Extension pops up in one motion and creates a high point, this helps with water drainage for rain
The optional telescopic support leg is tucked away under the center awning arm, it is securely held out of the way and easy to bring down if you'd like to add support or if the weather turns quickly (It is also totally removable if you don't want to use it at all, though this would be best used for a sunshade)
Durable:
The Canvas is double reinforced over the roof pitch extension rod and at the tide down points, this avoids unnecessary wear and tear
The tie down points are between the awning arms, not at the corners – this allows you to create a low point to help with water drainage
The arms of the awning rotate around a stainless-steel sleeve instead of a bolt, this provides smoother operation and adds longevity
Extra Goodies:
Comes with a camp organizer plenty of pockets to hold snacks, a tablet, dry socks, etc. This slides in with an awning weld, making it compatible with other accessories or roof top tents.
Comes with touch operated LED light strip and a battery pocket (battery not included)
Included with the Ultimate 270 Degree Awning
The Ultimate 270-degree awning
Waterproof travel cover
Camp organizer
LED Light strip
Battery pocket
Optional support pole on the awnings center support arm
4 pegs 
4 long tie down straps with quick release S-clips
1 short anchoring strap with quick release S-clips
Large T style mounting brackets - works best with a platform style roof rack (Drilling may be required for install depending on your rack type)
Stay tuned for quick release brackets for mounting this awning directly to the Summit Suite!
Built to last
Materials:
Travel cover: Waterproof coated PVC Material, 600 gsm
Zippers: High Quality SPS Zippers for longevity with repeated use
Awning Fabric: 600D Poly-cotton with PU coating for waterproofing and UV protection – provides durability, and resistance to damage
Awning Frame & Support Arms: Powder Coated Aluminium – for durability and resistance to rust and corrosion
Mounting Brackets: Powder Coated Aluminum – for durability and resistance to rust and corrosion
Hardware: Marine grade stainless steel
Specifications
| | |
| --- | --- |
| Boxed Dimensions |  L: 95.25" (2.4 m) x W: 6.5" (16.5 cm) x H: 8" (20.3 cm) |
| Boxed Weight | 59.5 lbs (27 kg) |
| Product Dimensions - Closed | L: 93" (2.3m) x W: 6" (15.25 cm) x H: 7" (17.75 cm) |
| Product Weight | 53.3 lbs (24.2 kg) |
| Coverage Area - Opened | 88.3 ft Squared (8.2 m squared) |
| Telescopic Pole Range of Length | 50.5" – 93" |
| Support Arm Lengths | Longest 88", Shortest 68" |
Additional Information

Be sure to check the weight capacity of your vehicle's roof and your cross bar or platform style rack, and ensure it is suited to carry the weight you are adding.
Shipping Policy
Shipping is free on orders over $500.
Orders including a Rooftop Tent have a $150 Oversize Shipping and Handling fee.*
Rooftop tents will arrive anywhere from 3-14 days after they are shipped out; you will get a call to set up a delivery time on the day of delivery.
*Yukon, Nunavut & NWT please inquire about shipping rates. Shipping not available to P.O. Boxes.